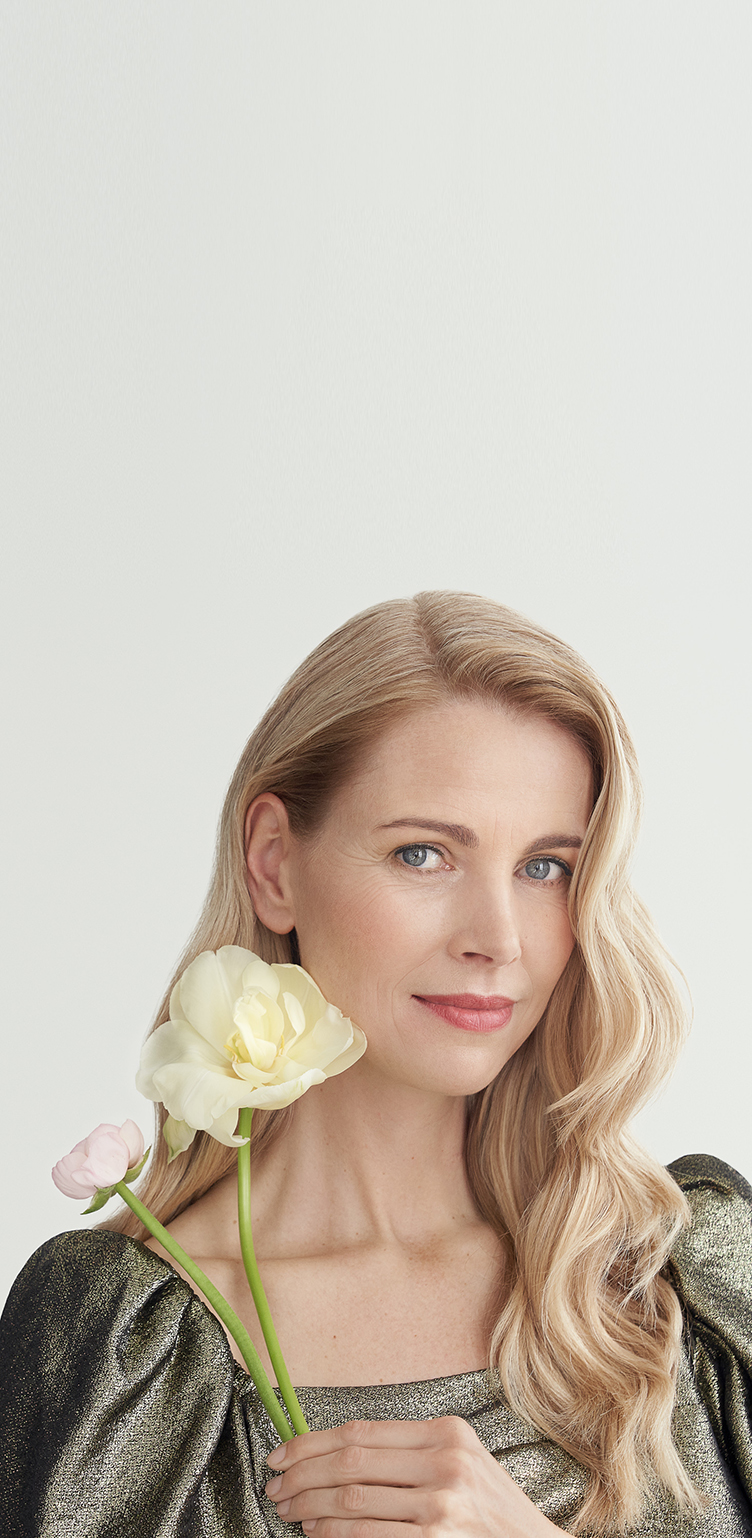 TRUST THE ORIGINAL AND THE NO. 1* IN GERMANY
Science has only belatedly recognized how important collagen is for our body and skin structures. But not all collagen is the same. Here you can learn what really matters.
TRUST THE ORIGINAL AND THE NO. 1* IN GERMANY
Science has only belatedly recognized how important collagen is for our body and skin structures. But not all collagen is the same. Here you can learn what really matters.

FOCUSED ON THE ESSENTIALS: BEAUTIFUL SKIN.
THANKS TO UNIQUE [HC] COLLAGEN COMPLEXsup>®
ELASTEN® contains the special [HC] Collagen Complex® tested in clinical studies, whose collagen peptides have a very high correspondence to natural human collagen. ELASTEN® is the only drinkable collagen that has proven its positive beauty effects in several product-specific studies**. And it does so without the need for high-dose collagen, additional hyaluronic acid and artificial enhancers. Why you can do without it and what it depends on, we explain below.
Not all collagen peptides are the same.
It all depends on the composition, which is the result of a complex manufacturing process. The result of years of ELASTEN® research is the [HC]-Collagen Complex®, whose peptides are characterized by particularly high bioavailability and activity. However, one thing is true for all collagen peptides: 2.5 g per day is ideal. Studies show that higher doses have no additional effect.
Gentle production
The collagen peptides in ELASTEN® are produced from natural collagen by a special biological process. They pass through a purification process specially developed for this process and for which a patent has been filed, making them particularly pure and of high quality. We do not need artificial active enhancers.
The No. 1 from Germany*.
Popular worldwide: Only the ELASTEN® drinking ampoules contain the special [HC]-Collagen Complex®. Trust the original for beautiful skin from the inside, with proven effect for radiant appearance, smoother skin all over the body and more skin moisture.
Good tolerability
ELASTEN® is very well tolerated and suitable for long-term use. Interactions with medications, health products or cosmetics are not known or expected for ELASTEN® or for the individual ingredients. It is alcohol-, lactose- and gluten-free.
Only one ampoule daily
Take one drinking ampoule of ELASTEN® daily after a meal. Ideally, it should be taken in the morning after breakfast, as the metabolism is more active during the day and thus the nutrients are better distributed in the body.
Certified quality
ELASTEN® is the only drinking collagen that has proven its positive beauty effects in several product-specific studies*. The contents of the drinking ampoules are regularly checked under strict guidelines to ensure consistently high quality.
WHAT MAKES ELASTEN® SPECIAL AND WHAT DOES IT MATTER?
The key to "beautiful skin from within" lies in the unique composition of ingredients. The special [HC]-Collagen Complex®, whose peptides are very similar to human collagen, is complemented by high-quality, skin-relevant nutrients.



Collagen
Collagen is the most important structural protein of the skin and crucial for its moisture and elasticity.
The collagen fibers form a kind of three-dimensional network (matrix) in the deep layers of the skin, where they provide structure, firmness and the ability to store moisture particularly well in the skin. Only in an intact collagen framework can further water-storing substances (e.g. hyaluronic acid) be stored, which plumps up the skin from within and gives it a smoother and more youthful appearance.
---
Vitamin E
As an effective antioxidant, vitamin E performs well in protecting the skin.
Vitamin E intercepts the aggressive compounds in the skin caused by UV radiation and thus helps to prevent premature skin aging. It protects cell membranes and lipoproteins from destruction by oxidation. The vitamin thus supports cell protection and regeneration of the skin.
---
Zinc
The trace element zinc is vital for us and cannot be formed by the body itself.
Zinc is involved in more than 200 biochemical processes and is important for maintaining healthy skin and also hair. Since the cells of skin and hair roots have a particularly intensive metabolism and divide quickly, these areas benefit particularly from the trace element zinc. In combination with vitamin C, the caring properties are significantly increased.
---
Vitamin C
Indispensable multi-talent for the biological processes in the skin: Vitamin C.
The natural acerola extract contained in ELASTEN® is rich in vitamin C, which can protect cells from free radicals (oxidative stress) due to its antioxidant effect. In addition, vitamin C supports the body's own collagen formation even in the deeper skin areas and thus supports the healthy functional maintenance of connective tissue.
---
Biotin
Biotin – THE vitamin for skin, hair and nails.
Biotin (vitamin H) contributes to the maintenance of normal skin and hair. In addition, it plays an important role in the normal metabolic processes of micronutrients and contributes to a healthy energy metabolism.
---
Superfluous
What you can do without
1. hyaluronic acid
In drinking ampoules hyaluronic acid is nonsensical. The long-chain sugar molecule is destroyed immediately after absorption. It is more effective to support the body's own production of hyaluronic acid with bioactive collagen peptides.
2. artificial sweeteners
ELASTEN® contains natural fructose – one ampoule about as much as in a quarter of an apple. The cells of the skin also need some energy.
3. artificial flavors and colors
ELASTEN® contains only natural flavors of the high quality ingredients and therefore does not need artificial flavors and colors.
---
WHAT OUR ENTHUSIASTIC CUSTOMERS SAY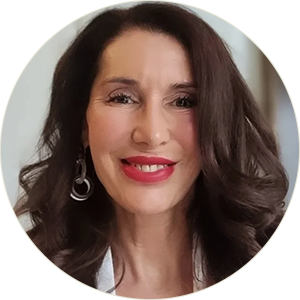 Angela S.


ELASTEN is very convenient for daily use and tasty at the same time due to the handy ampoules. They fit in any handbag and are a good companion when traveling. My facial skin is more radiant, fine lines are barely visible. The overall skin texture is much smoother and firmer, especially on the thighs and buttocks. It is a perfect beauty product for me, which also complements my health.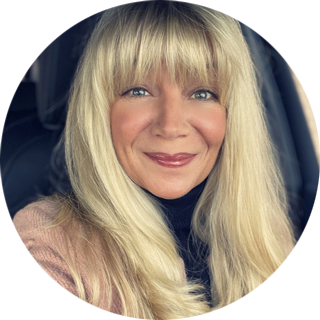 Angelika F.


I use the product daily for about half a year. Since I am and always have been a sun girl, my skin has now clearly seen the extensive sunbathing with my 51 years. The skin on my arms and décolleté had become somewhat wrinkled. Since I have been taking ELASTEN®, my skin is smooth and soft again, the damage from too much sun is no longer visible. My skin feels soooo nice and soft, like a baby's bottom, my physiotherapist now always says when massaging. I am 100% convinced of the effectiveness of the product.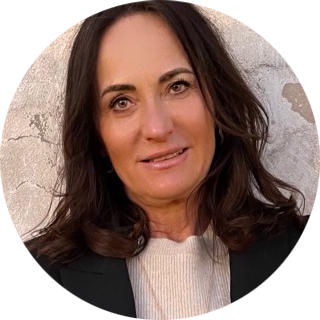 Helena O.


Unfortunately, I have had little success with creams alone. Until I became aware of ELASTEN® through a friend who works in a pharmacy. Already after 4 weeks I noticed a change. My skin suddenly no longer felt so dry. My wrinkles also visibly diminished and my skin gradually looked fresher and more youthful. I feel good all around with the intake of ELASTEN®. And the taste is so delicious to boot. I can highly recommend ELASTEN®.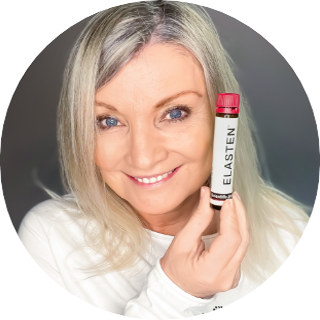 Nic B.


After a certain age, creams alone are no longer enough and "true beauty" comes from within. ELASTEN® starts where my cream stops. I work in the fashion industry and my appearance is important to me. With ELASTEN® I have found the perfect complement to my care and I feel good in my skin.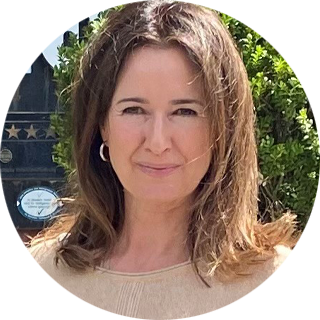 Tania S.


Botox and Hyaluron, you can pack! There is a product that works from the inside and is good for the entire skin and makes beautiful, costs less and lets every woman radiate in her naturalness: ELASTEN®! Oh yes and it is also 'tasty'! In addition, I still recommend facial yoga, laugh a lot and enjoy life. My skin on the face has become more robust and firm and also not so dry for a long time.
*DatamedIQ GmbH, market analysis 06/2022
**Bolke et al, 2019, Nutrients; Streker et al, 2020, Akt Dermatol; Laing et al, 2020, J Med Foo