---
ELASTEN®: Tested quality, made in Germany
Recommended use: Take the contents of one drinking ampoule daily with or after a meal. Ideally, drink ELASTEN® in the morning, because during the day the metabolism is more active and thus the nutrients are better distributed in the body. Prolonged use of ELASTEN® for at least 3 months is recommended. Please shake ampoules well before use.
In Germany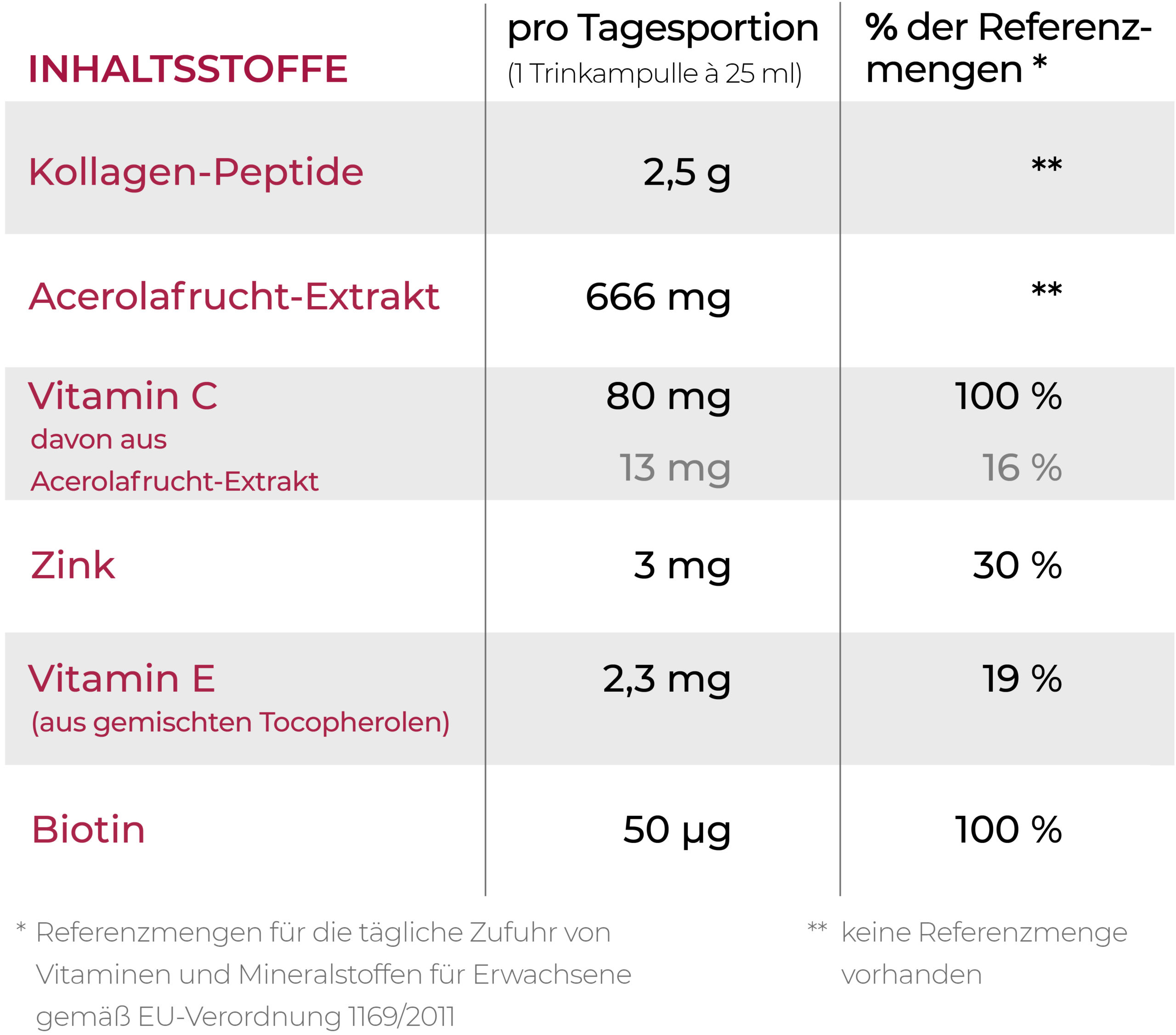 Ingredients:
Water, collagen peptides (10%), organic agave syrup, fructose, aqueous acerola fruit extract 4:1 (2.7%), mixed natural tocopherols, L-ascorbic acid, zinc citrate, biotin, acidity regulator: citric acid, stabilizer: carboxymethyl cellulose, preservatives potassium sorbate and sodium benzonate, natural flavor.
Caloric value:
25.3 kcal (107 kJ) per drinking ampoule.
Bread units:
0.3 BE per drinking ampoule
Package sizes ELASTEN®:
Is available with 28 drinking ampoules (à 25 ml) (PZN 10048806) with 7 drinking ampoules (à 25 ml) (PZN 16929956) and as a triple box (3 x 28 drinking ampoules) (PZN 15233744).
Gluten free
Lactose free
Alcohol-free
Purine-free
IN THESE PHARMACIES YOU WILL FIND ELASTEN®
Please enter your location in the search box